Kubota U17 Excavator (1.7 Tonne)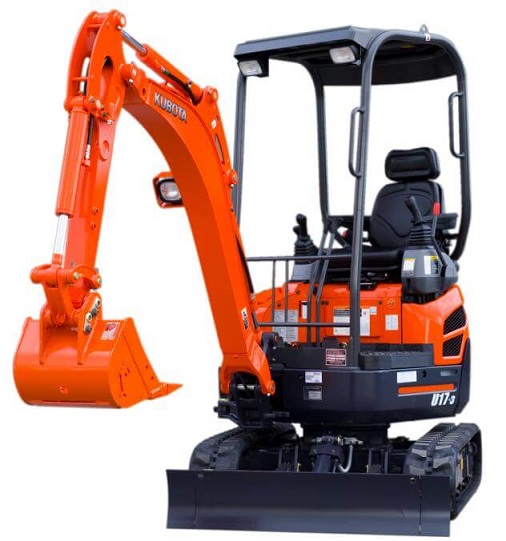 -Tilting hitch (on Most Diggers)
-Wide, trench, and rock buckets included
-Tracks can be extended/retracted from 1240mm to 990mm
-Overall height: 2430mm
-Rubber tracks
-ROPS/FOPS canopy
-This digger is supplied on a trailer
Attachments Available for this Machine:
-Auger Unit and Augers (250mm – 600mm)
-Grab Buckets
-Rock Breakers
With a powerful Kubota 17HP engine, the U17 is the most powerful digger of its size.  Ideal for anything from cleaning out drains to digging your new shed foundation, the u17 can do it all. With the zero tail swing and retracting tracks, it means you can get nearly any where with one of these machines! Call us today to start you next Project!
Side elevation