U27-4 Excavator (On Trailer)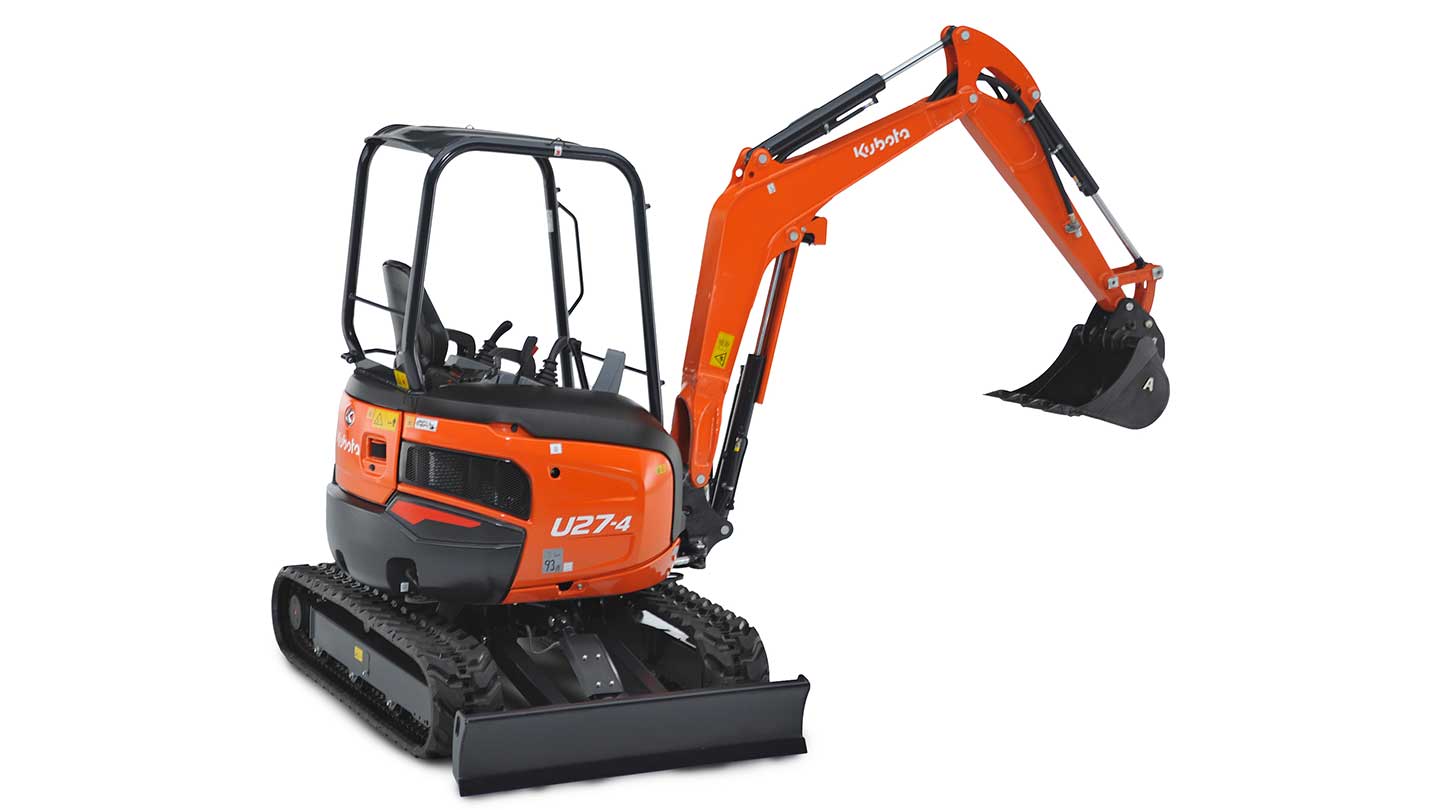 2.5/2.7 Tonne Excavator (On Trailer)
We can deliver to your site or Pick up – 3500kg Vehicle Tow capacity Required!
The U27-4 is designed to handle the challenging jobs that are way out of reach
for bigger excavators. The zero-tail swing lets you travel through and turn
smoothly in tight spaces with ease. And features like a powerful digging force
and easy simultaneous operation of four functions and more, offer performance you can truly rely on.
Specifications:
Dual Auxiliaries with proportional Flow Control!
Rock Bucket, Trenching Bucket and Tilt Bucket
Engine: Kubota 20.8HP
Overall Height: 2420mm
Zero Tail Swing
Rubber Tracks
On Trailer
Breakout (KN) 25.9
Dig Depth (mm) 2820